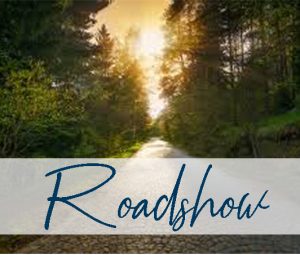 Richard and JeannaLynn take the couple-to-couple high-impact coaching ON THE ROAD and we call these marriage events The aMAYzing Impact Roadshow.
The powerful life and marriage principles, motivation, and energy that we utilize in our coaching will help the couples in your community, church, college, or company move from bad to good, good to great, or great to service.
The Amayzing impact Roadshows Lead couples to:
1. Stop a "Needy" Relationship
2. Understand the Importance of M&Ms in Relationships (Mindset and Maturity)
3. Practice Intentional Self-Care
4. Create Real Companionship despite Differences
5. Grasp the Priority of Connection
6. Dispel the Communication Myth
The AMayzing impact Roadshows are:
1. Faith-focused
2. Positive
3. Men and Women Friendly
4. Fun and Interactive
Testimony:
So, for us, the arrival of Richard and JeannaLynn came at exactly the right moment. They shared the amazing story of their own marriage trials and presented the Jesus-based approach to marital maturity. They kept it interesting and Biblical. Using simple examples and humor, they took us deep into God's desires for our marriage and gave us practical advice on how to keep the covenant we made with Him and and each other. They way they handed off topics back-and-forth so seamlessly was, in itself, a demonstration of how we should work together harmoniously in marriage.